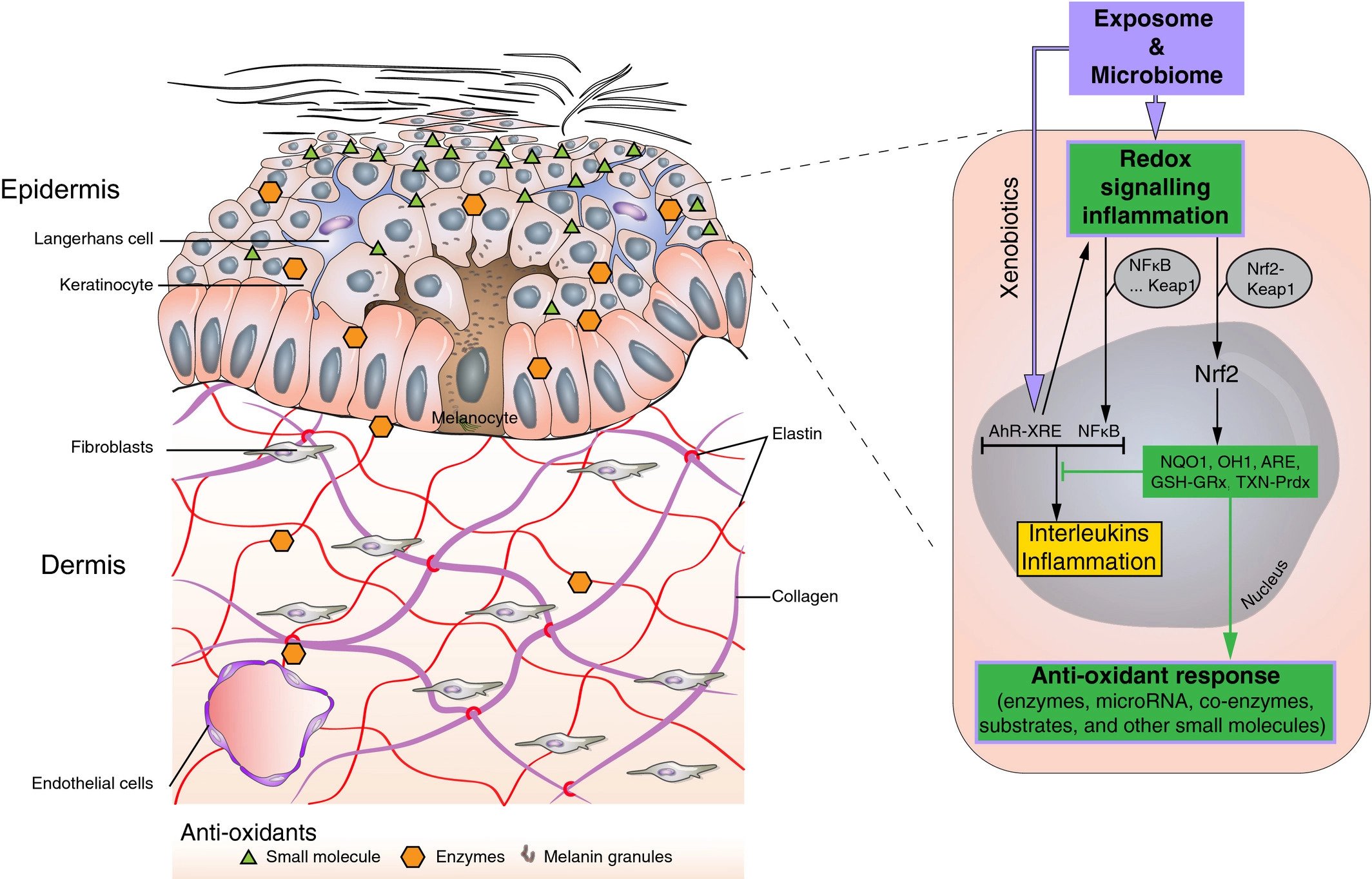 Redoxome is the network of redox reactions and redox active species (ReAS) that affect the homeostasis of cells and tissues. Due to the intense and constant interaction with external agents, the human skin has a robust redox signalling framework with specific pathways and magnitudes. The establishment of the skin redoxome concept is key to expanding knowledge of skin disorders and establishing better strategies for their prevention and treatment.
Dr. Baptista and his team reviewed the skin Redxome in the Journal of the European Academy of Dermatology and Venereology (JEADV).
They started with the skin redoxome's definition and progress to propose how the master redox regulators are maintained and activated in the different conditions experienced by the skin and how the lack of redox regulation is involved in the accumulation of several oxidation end products that are correlated with various skin disorders.
Dr. Baptista will be a major speaker at Redox Medicine 2023 this june. He will present his most recent findings on the skin redoxome in a talk entitled: The Skin Redoxome: Perspectives in Photodamage and Sun Care.
You can learn more about the Redox Medicine 2023 program here.
Image credit: Schalka et al. JEADV (2021)
---
Media Contact:
Redox Medicine Society
This email address is being protected from spambots. You need JavaScript enabled to view it.
---
Redox Medicine 2023 Congress
June 21-23, 2023 - Paris, France
Website | LinkedIn | Facebook