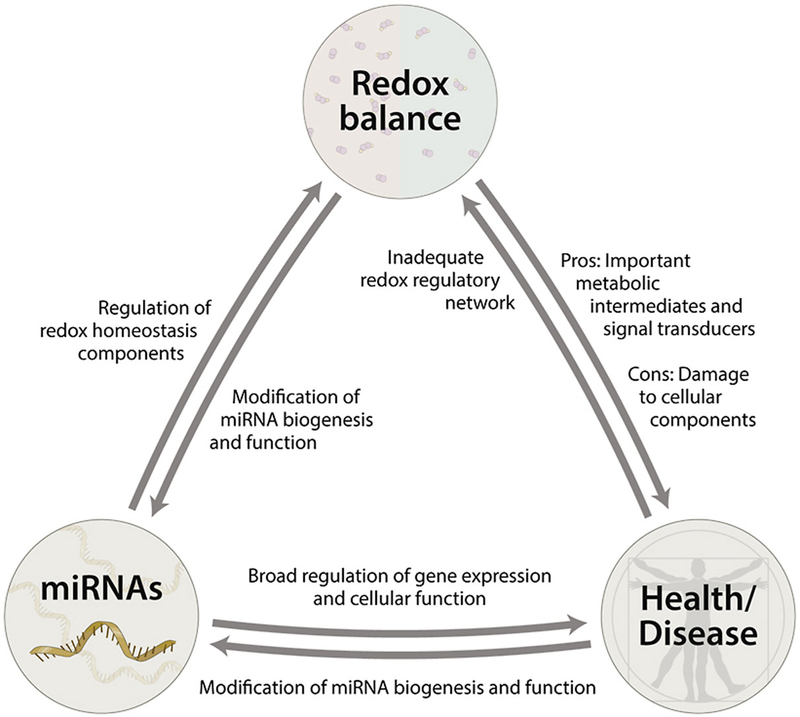 News Release, International Society of Antioxidants, France – March 21, 2022
Extracellular microRNAs (miRNAs) have emerged as important mediators of cell-to-cell communication and intertissue crosstalk. MiRNAs are produced by virtually all types of eukaryotic cells and can be selectively packaged and released to the extracellular medium, where they may reach distal cells to regulate gene expression cell non-autonomously. By doing so, miRNAs participate in integrative physiology.
Oxidative stress affects miRNA expression, while miRNAs control redox signaling. Disruption in miRNA expression, processing or release to the extracellular compartment are associated with aging and a number of chronic diseases, such as:
Obesity

Type 2 diabetes

Neurodegenerative diseases

Cancer
All of them being conditions related to oxidative stress.
Interestingly, the research by Ruiz et. al,

Discuss the interplay between redox balance and miRNA function and secretion as a determinant of health and disease states

Review the findings that support this notion

Highlight novel and yet understudied venues of research in the field
Follow this source to have an in depth look on this paper.
Antioxidant-miRNA relation will be discussed by Dr. Marcelo Alves da Silva Mori in Paris Redox 2022 this June.
Keep in mind that you can participate by submitting your abstract.
---
Media Contact:
International Society of Antioxidants
This email address is being protected from spambots. You need JavaScript enabled to view it.

---
24th Annual ISANH Meeting
Paris Redox 2022 Congress
June 22-24, 2022 - Paris, France
www.isanh.net