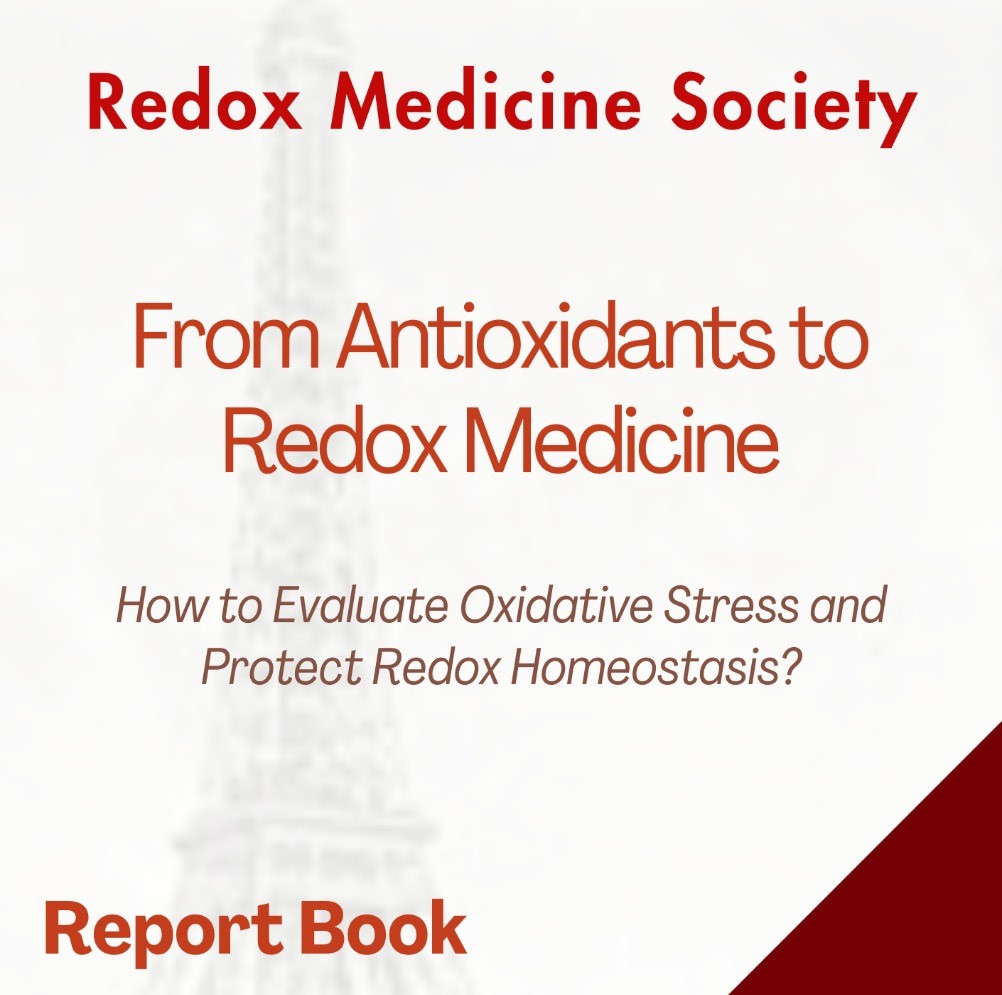 You can now order the Redox Medicine Society (RMS) Workshop 2023 report book. This year's RMS workshop has been updated to cover: "Oxidative Stress: From Antioxidants to Redox Medicine", you can learn more about the sessions and objectives.
Details on the available materials are listed below:
Report Book
You can request access to the report book of this year's updated workshop:
https://buy.stripe.com/3csaHd6vE5TbfTy14k
Abstracts Book
The abstracts book includes the abstracts of the 57+ communication that will be presented during Redox Medicine 2023 Conference:
https://buy.stripe.com/7sI16D6vEgxP9va14j.
Abstracts Book + Report Book
You can benefit from both the workshop report and the communications presented during the conference:
https://buy.stripe.com/eVaeXt8DM3L3bDi9AR.
---
Redox Medicine 2023 Congress
June 21-23, 2023 - Paris, France
Website | LinkedIn | Facebook