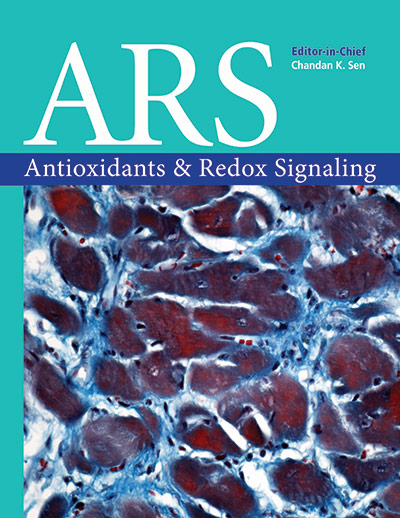 Antioxidants & Redox Signaling (ARS) Journal is a contributing partner in the 25th International Conference of the Redox Medicine Society. Editor in Cheif of the journal Prof. Chandan K. Sen, Indiana University, USA will be presenting a talk entitled "Redox Medicine 2023: What's Next?".
Submit your abstracts to be featured in ARS journal
All the conference proceedings will be published in the journal, that is indexed in Medline and of impact factor 7.468. So make sure to submit your abstracts. Abstract submission details.
Recommend subscription to ARS journal
You can recommend a subscription to ARS, to your library and instituion by following this link: https://home.liebertpub.com/publications/antioxidants-and-redox-signaling/4/recommend.
Subscription advantages include:
ARS is publishing its 38th volume in 2023 and online subscription access can provide a rich archive of searchable content.

The journal has a stellar Impact Factor of 7.468 and impressive Scopus CiteScore of 16/1.

Institutional subscription access enhances collaboration among colleagues.

The ARS editorial board include renowned scholars and researchers, including a Nobel Prize laureate.

Only 25 days from time of submission to first decision, a benefit of choosing ARS for article publication.

Opportunity to publish open access.
---
Redox Medicine 2023 Congress
June 21-23, 2023 - Paris, France
Website | LinkedIn | Facebook