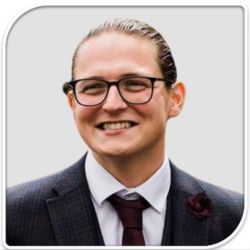 Dr. Robert A Heaton from the University of Liverpool, United Kingdom, will join the Redox Medicine 2023 congress and give a presentation entitled "Redox Medicine & Signaling: Molecular Mechanisms Underlying Age-Related Muscle Decline".
Dr. Robert A. Heaton is an early career researcher who has been focusing on REDOX biology and its potential for therapeutic intervention for disease. His previous work has been the first to demonstrate the mitochondrial-lysosomal axis involving the antioxidant CoQ10 in neuronal disease. Currently, his primary research focus is on the effect of aging on the loss of skeletal muscle adaptability to exercise.

Dr. Heaton's current research project, titled "Close regulation of Peroxiredoxin (Prx) oxidation is essential for the maintenance of muscle mass and function in the elderly," centers around investigating the role of Prx peroxide enzymes in the maintenance and function of H2O2 signaling during muscle contractions. His work aims to uncover how attenuation of these delicate pathways may lead to diminished muscle adaptations in aging, and potentially discover new therapeutic avenues for reducing the impact of age-related muscle loss.

Dr. Heaton's upcoming talk will cover the topic of H2O2 signaling during muscle contractions and its importance in muscle adaptations, as well as the techniques he is utilizing to assess these pathways in their in vivo state. His research has the potential to shed light on the molecular mechanisms underlying age-related muscle decline and could have significant implications for developing strategies to mitigate muscle loss in the elderly.
Join Redox Medicine 2023 to benefit from Dr. Heaton's experience in the redox field and learn more about his interesting talk.
All innovations regarding redox medicine will be covered during the meeting. You can submit a related abstract here.
---
Redox Medicine 2023 Congress
June 21-23, 2023 - Paris, France
Website | LinkedIn | Facebook