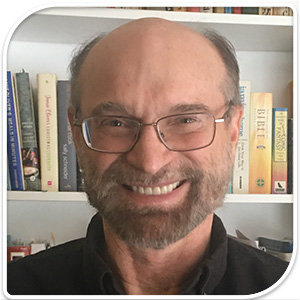 Prof. Stan Kubow from School of Human Nutrition, McGill University, Canada, will join the Paris Redox 2020 Congress and present a talk entitled "Probiotic Inhibition of Microbiota-mediated Oxidative Stress in the Gastrointestinal Tract".
Summary of the talk:
Increased abundance of pathogenic gut bacteria such as Helicobacter pylori, Clostridium (C.) difficile, Escherichia coli and Salmonella typhimurium in proinflammatory disease states has been linked to increased oxidative stress and an altered redox balance in the gastrointestinal tract. Pro-oxidative gut pathogens can directly release reactive oxygen species (ROS) and induce cellular oxidative stress via discharge of pro-inflammatory toxins such as lipopolysaccharides from Gram-negative bacteria and toxins A and B from C. difficile. Probiotic bacteria can induce antioxidant action in the gut via a variety of mechanisms that include direct scavenging of ROS, acting as strong chelators of free copper or iron ions to prevent metal ion-catalyzed oxidation, release of antioxidant molecules such as glutathione and secretion of antioxidant enzymes. Probiotic exposure has also been associated with the induction of cellular antioxidant signaling pathways such Nrf2-Keap1-ARE and reduction of the activity of ROS-releasing enzyme systems such as NADPH oxidases. The disease implications of ROS exposure in the gut and the potential protective roles of antioxidant probiotics will be discussed.
Paris Redox 2020 Congress
October 8-9, 2020 - Paris, France
www.isanh.net