In case you couldn't attend Paris Redox 2022, you can now watch all Paris Redox 2022 Recordings for 3 weeks, whenever and wherever you are.
13 hours + of Recorded Conference Presentations
---
24th Edition Abstracts Book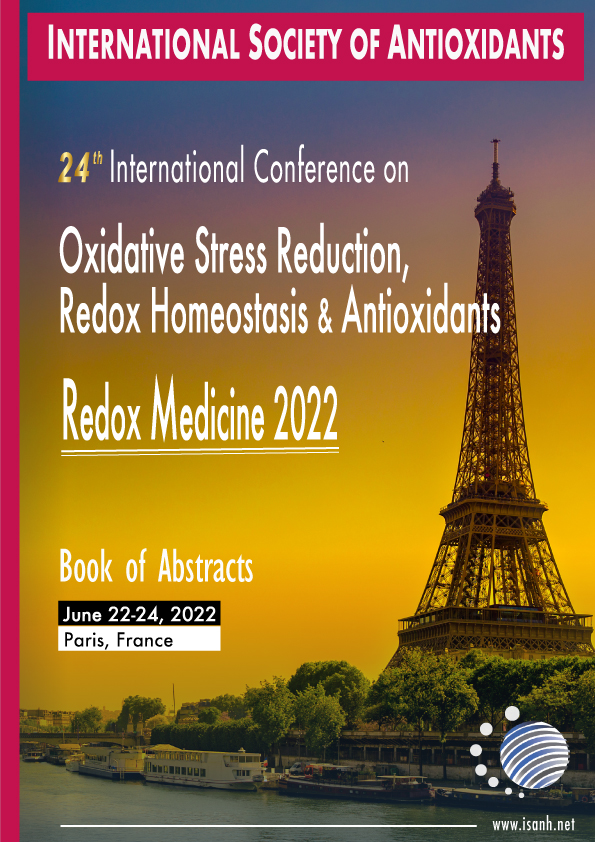 Paris Redox 2022 Abstracts Book includes all this year's abstracts: 27 Major Talks, 31 Short Oral Presentations, and 31 Poster Presentations. Purchase abstract book.
---
Access to Abstracts Book & Recordings
You can benefit from Paris Redox 2022 Recording + Abstract Book together not to miss any detail from the 3 days - Paris Redox 2022 experience.
---
Workshop Access - How to Evaluate Oxidative Stress & Antioxidants Activities?
Benefit from a 3 weeks access to the workshop. The recording includes:
---
Other purchases
Order the worskhop's report book.
Order the access to the workshop recording, and the report book.
Order the full access to Paris Redox 2022 + Workshop (access to both conference and workshop recordings, as well as the conference's abstract book and the workshop's report book).
---
24th Annual ISANH Meeting
Paris Redox 2022 Congress
June 22-24, 2022 - Paris, France
www.isanh.net